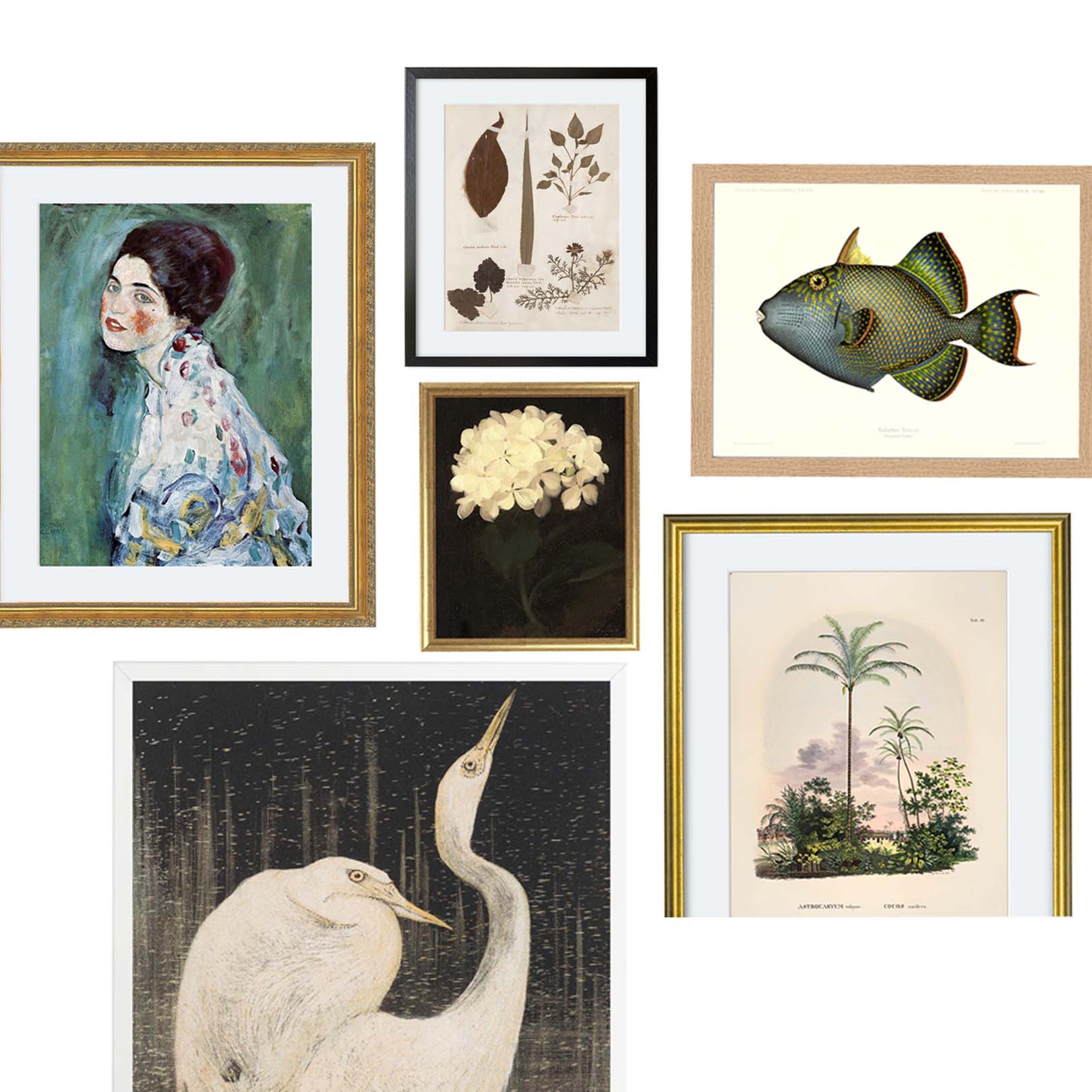 As well as providing museum quality fine art prints and canvas wall hangings, we also offer framed vintage prints. Each frame is hand made to order to the highest standards by professional craftsmen.You can also choose from a range of different frame styles so that your vintage framed print will perfectly compliment your style and aesthetic.
Custom Framed Art
At Attica press, we are proud to offer a diverse range of frame styles, from classic black and white to natural oak frames as well as gold and more-decorative vintage style gilded frames. You can also add a window mount to your art which allows you to customise the look further. Whatever your style, our beautiful frames will not only protect and enhance your new artwork but elevate your interior.
Our website has been specially designed so that you can easily visualise how your final piece of art will look. No more guess work and no more having to find the perfect frame for your print at a later date. Your professionally framed vintage print will arrive perfectly packaged and ready to hang on your wall.
Quality Frames
We're serious when it comes to the quality of our frames because we believe that beautiful artwork deserves the very best. Our frames are built to last a lifetime and will protect your fine art print so that it can be passed down to future generations.
Our vintage framed prints are created by professionals who are members of the Fine Art Trade Guild. Corners are perfectly cut so that they meet seamlessly without any gaps. Corner pins are then fired deep into the moulding so that each frame is robust and will not bow, ensuring that they will last a lifetime on your walls. If you choose to have a window mount with your frame, you can rest assured that it meets strict conservation standards and will not discolour over time.
Our frames are also fitted with acrylic Clarity+ glazing rather than standard glass. This ensures that images appear razor sharp and more vibrant. In addition, this type of glazing doesn't scratch easily and offers superior UV resistance compared to glass, ensuring your prints will look stunning for many years to come.
A detailed look at our frames
Painted black frame
Our stylish and versatile black frame is made from painted pine. It has a smooth and grain-free finish. The width of the frame is 22mm with a flat profile and a 16mm rebate.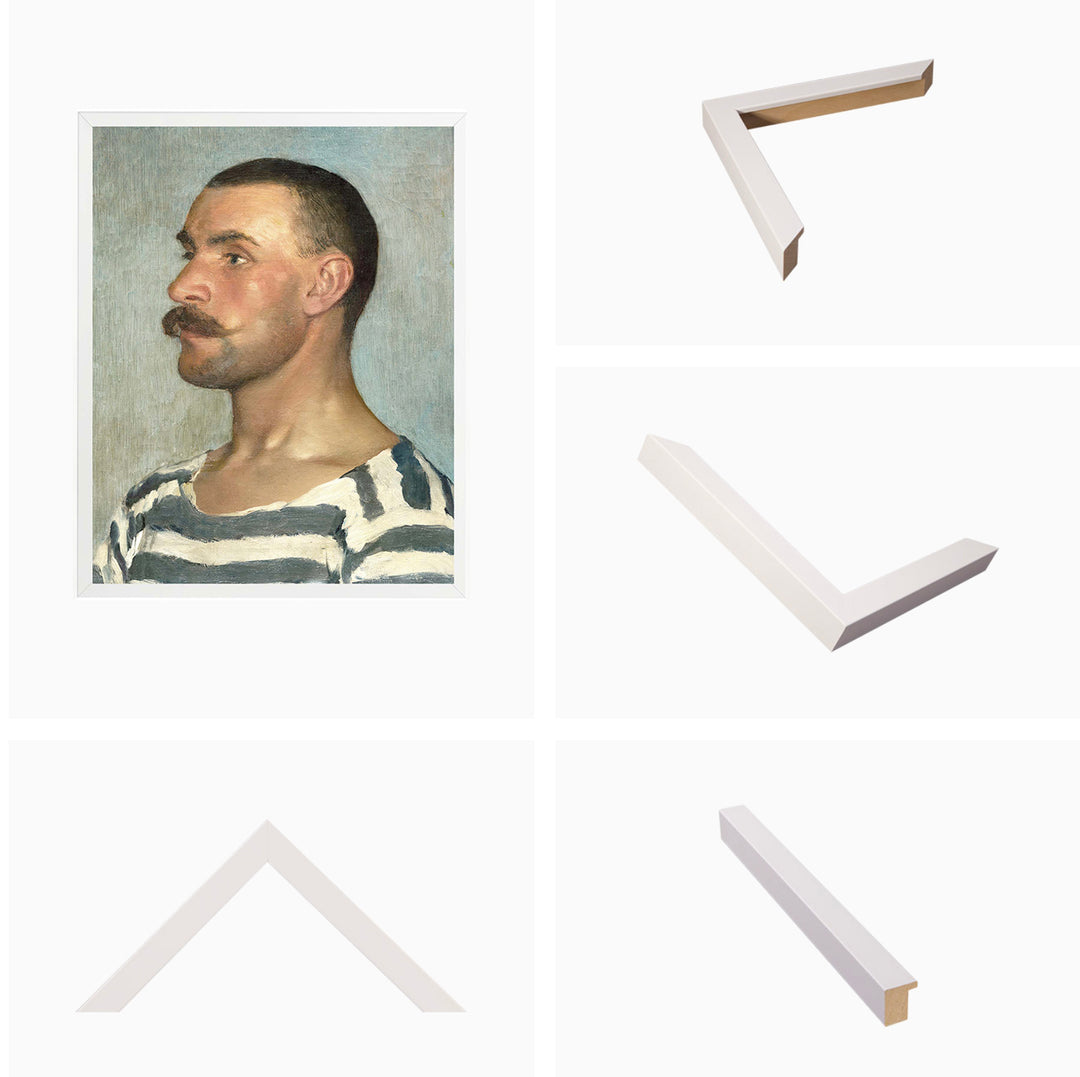 Painted white frame
Our minimalist white frame is made from white painted pine. With a smooth and grain-free finish, the width of this frame is 22mm with a flat profile and a 16mm rebate.
Oak frame
This adaptable and stylish natural oak frame works with many different type of art and interior styles. The bare wood moulding is 20mm wide with a 9mm rebate.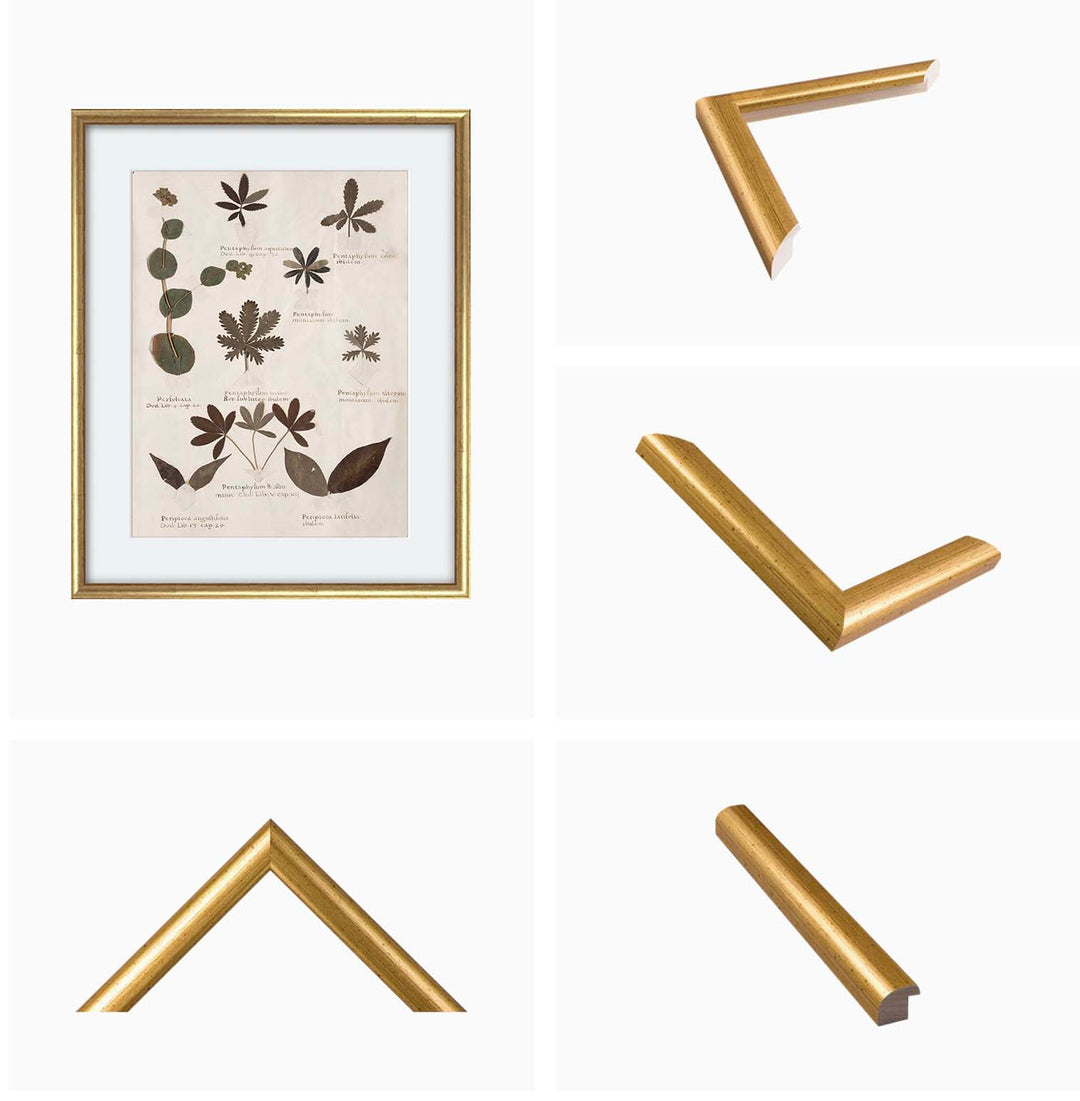 Distressed gold frame
This slightly distressed gold frame is made from gilded wood. It pairs beautifully with many different styles of artwork. This frame can be either a 17mm wide or 23mm wide (depending on the picture size).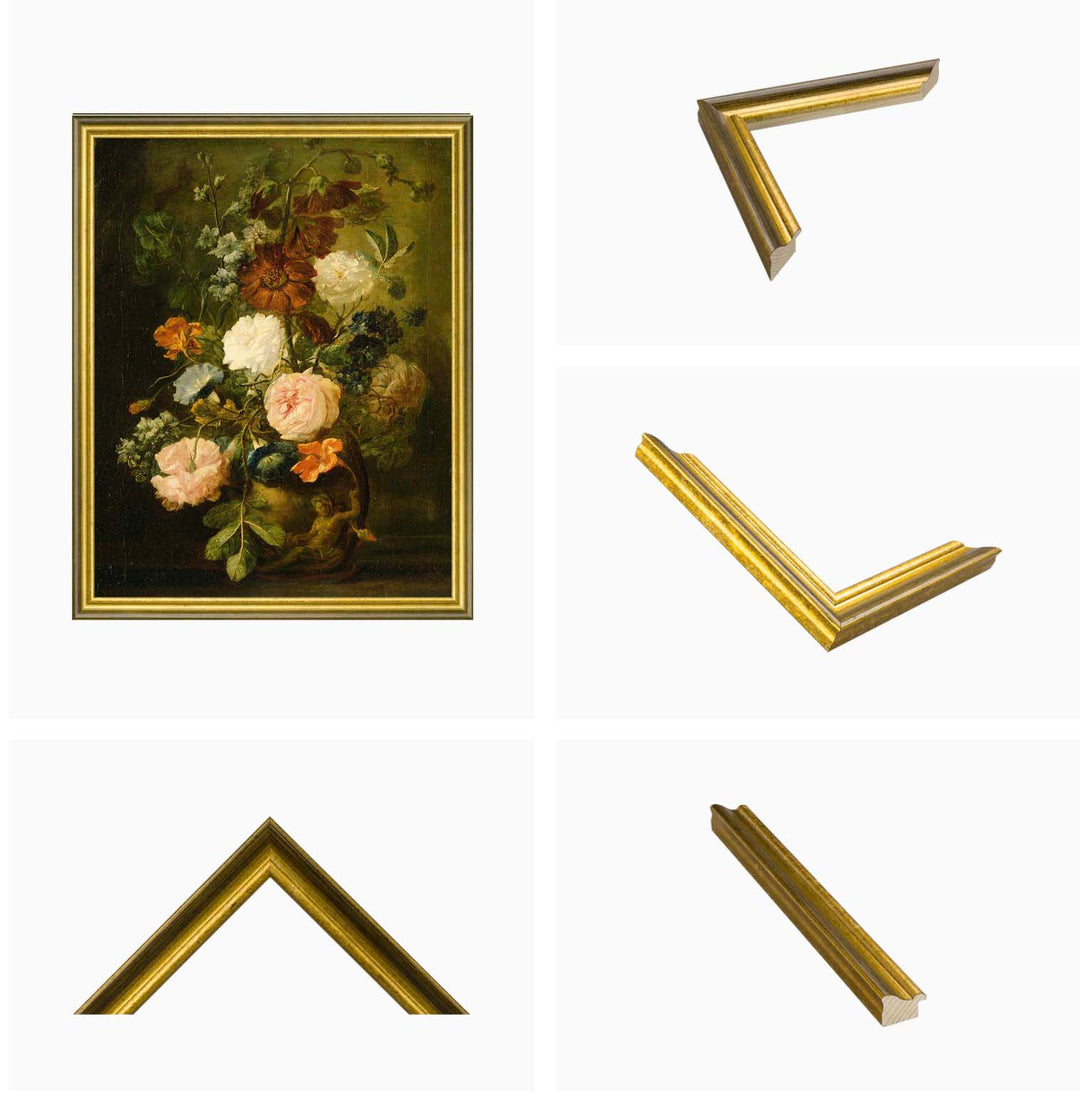 Black gold frame
Our black/ gold frame is more ornate than the distressed gold frame. It goes especially well with oil paintings with warm hues. This frame has a width of 26mm and a 9mm rebate.
Ornate gold frame
Our beautifully ornate distressed gold frame is made from wood moulding with gold leaf. It immediately adds an authentic vintage feel. This frame has a width of 25mm and a 7mm rebate.